All physiotherapists are regulated by the HCPC and, at MacFarlane Physiotherapy, we are also members of the Chartered Society of Physiotherapy (CSP).  Guidance from the CSP is currently that "A 'virtual first' approach must remain standard practice during this period".  This means that until July 14th we are only permitted to carry out in-clinic appointments in urgent cases where our intervention prevents a person from needing alternative health care from the NHS and where it is not possible to treat remotely.
From July 15th onwards we will be re-opening the clinic for general physiotherapy cases.
For each patient who wishes to be treated in the clinic, we will conduct a free 15 minute triage assessment to establish if your case meets the criteria for an in-clinic treatment, if not, you will be offered a remote appointment.
All in-clinic candidates must complete a remote triage session with the physio
It is for your physiotherapist to decide if in-clinic treatment is appropriate
Remote appointments are still available for those who prefer or need it
Free remote treatment information sessions are available
Remote Appointments
Tell me more
Remote appointments are available to all patients at MacFarlane Physiotherapy. Telehealth is a recognised and effective tool for physiotherapy.  We've a proven track record of rehabilitating patients remotely without any hands on contact.  Our remote appointments offer you:
1:1 video calls with you physiotherapist
Custom exercise program with video examples
Unlimited access to your physio via:

In-app messaging*
Video calls*†

Use any device
Treatment from home
We have a number of packages available to choose from.
*based on your package | †based your physio's clinical reasoning and discression
Remote Appointment Reviews
About Us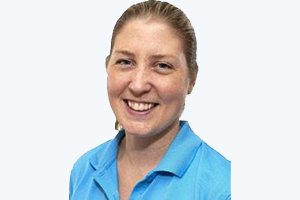 It's my objective to restore you to pain-free health, quickly and easily. I thoroughly evaluate & treat all of the contributing root factors related to your issue. This includes, but is not limited to, your work and home stresses, overall body condition, nutrition, genetic & postural habits, emotional connections and patterns.